Welcome to Maine Guides Online!
Maine Guides everywhere have come together to make the largest index of Maine Recreational Guides on the Internet.
Maine Guides Online provides a treasury of information including the History of the Maine Guide, How to Become a Maine Guide and more.
Why hire a Maine Guide?
A Maine Guide can make the difference between a Good Day, and a GREAT Day! Maine is a vast wonderland of nature with varying terrain and conditions that can make it difficult to navigate. A Maine Guide can make you feel comfortable with your surroundings so you can concentrate at the sport at hand. Maine Guides have the Permits, the Gear, and the Knowledge for you to enjoy your time in the wilderness to its fullest extent!
---
For the Outdoor Sportsman: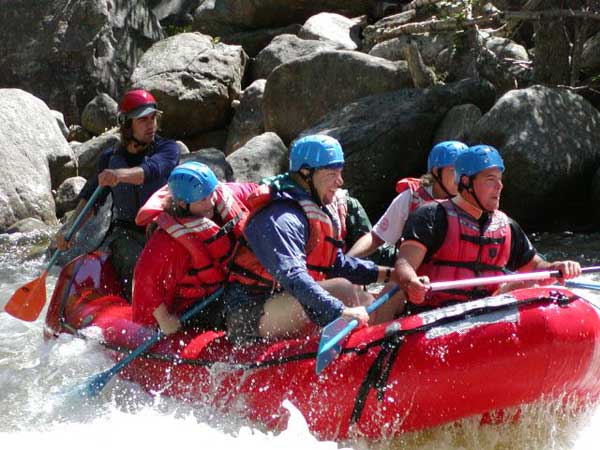 We are a one-stop resource allowing you to find licensed Professional Maine Guides for whatever Maine adventure you have in mind from recreational sporting, like Bird Watching, to the more adventurous activities, such as Maine Rafting.
You will find an easy to use search to the top left as well as guide categories in the top navigation. We also offer a one-step clickable map to the left where you can find guides in specific areas of the state.
Want to be a Maine Guide?
If you're a guide and you're interested in being listed on Maine Guides Online then please see our guide registration page. Listing your guide service with us is a great way to get more exposure for your business and get in front of thousands of visitors weekly. We have optimized our site to get you, the guide, more interested customers and to help grow your business.
History of the Maine Guide:
Cornilia Thurza Crosby, or "Fly Rod", Maine's first Registered Maine Guide
On March 19, 1897, The Maine legislature passed a bill requiring hunting guides to register with the state. Maine registered 1316 guides in that 1st year. The honor of receiving the first Maine guiding license went to Cornilia Thurza Crosby, or "Fly Rod", as she was affectionately known to friends across the country. Crosby first discovered her love for the wilderness when, on the advice of her doctor, she left her job in a bank to seek "a large dose of the outdoors". This prescription brought her to Rangeley, Maine, where she found work housekeeping in some of the large hotels in the area. She became friends with the local guides, and from them she learned the lore of the woods and the pleasures of camping, hunting, and fishing.